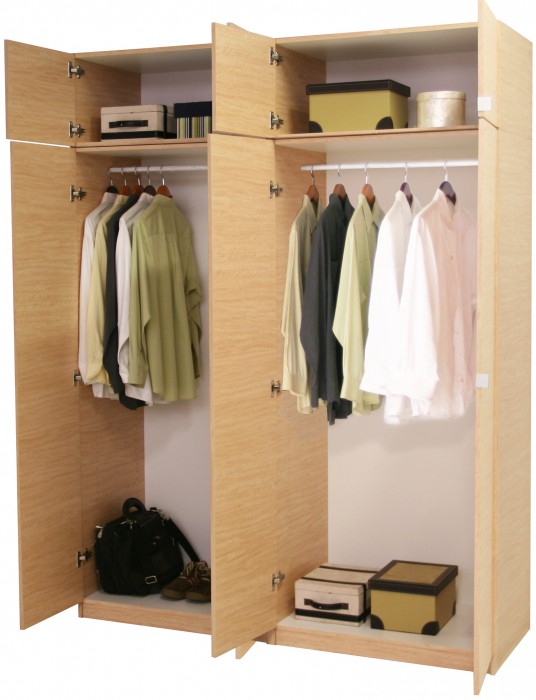 There's something strangely beautiful about a brand new closet.  Like a new car, half the fun of getting a new closet is just pondering all the possibilities and the excitement of your next organizing endeavor.
In a way it's like a fresh start, a second chance at storage.  If you were messy beforehand, a new wardrobe is just the chance to do away with bad habits and find a newer, better and ultimately more efficient storage solution for your home.
A well-organized closet isn't just about keeping your clothes color-coded or getting all your outfits in order.  It's about peace of mind.
A well-organized closet means opening the doors and immediately being able to find exactly what you want in the morning with no hassle or no worries.  It's a fresh start for a new, organized you.
Pictured Above: Contempo Wardrobe Solution with Lemon Tree Matte Finish