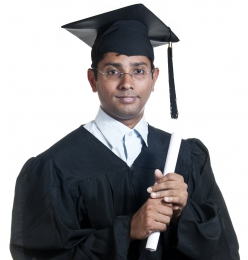 The semester is winding down and students all over the U.S. are preparing for college graduation.  Wherever their graduation takes them – into the workforce, to grad school, or even overseas – one thing is for sure: storage will be an issue.
But thanks to Contempo Closet, it doesn't have to be a big issue.  Freestanding wardrobes offer one great advantage over built-in closets – they can go anywhere.  So whether graduates are moving across the country or just a few towns over, they can stay well-organized with completely mobile, freestanding wardrobe solutions.
Graduation can be a little nerve-wracking because of how unpredictable everything afterwards seems.  But no matter what life throws at the class of 2012, we're here to assure that storage won't be an issue.  Freestanding closets can go anywhere and help grads stay organized no matter what life throws at them.
Photo Credit: Arvind Balaraman