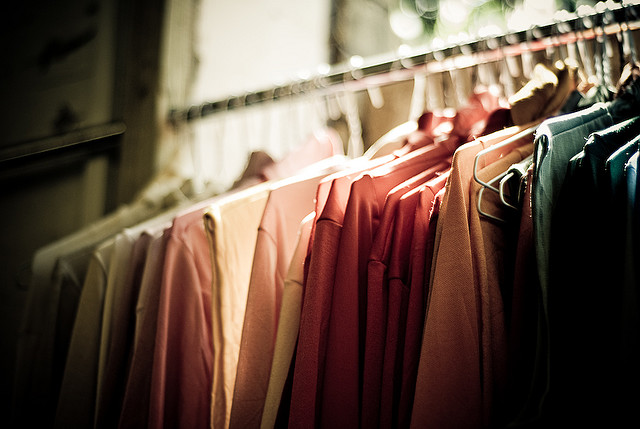 You're probably busy with spring cleaning right now or at least getting prepped to clear out the closet to make room for a new spring wardrobe.  But here's a fun idea: instead of getting rid of all those old clothes, why not find some fun new ways to use them around the home?
Make something fun for the kids.  While your kids may say they're too old for sock puppets, it's remarkably easy to make a DIY bean-bag chair out of old clothes.  You'll only need about 7m worth of fabric (3.5m for each side).  Check out this tutorial from wikihow for full details.
Make original book covers.  Instead of buying book covers for school next year, save your old clothes and make them yourself.
Make a new lampshade cover.  Give your home a new light.  Pick a light colored fabric design that you particularly enjoy, cut it to fit your lampshade and enjoy.
New Cleaning Rags! Socks are particularly good for dusting, though be careful with rough denim.
If you've got a bad back, make a Rice Bag Warmer.  Cut a sleeve off of an old shirt, fill it with rice and sew it shut.  On a day when you're feeling sore, throw the bag in the microwave for a few seconds, apply to the sore spot and enjoy the relief.
Those are just our ideas, but we're sure there are plenty more uses that we haven't mentioned yet.  Do you have any ideas?
Photo Credit: Thing Three