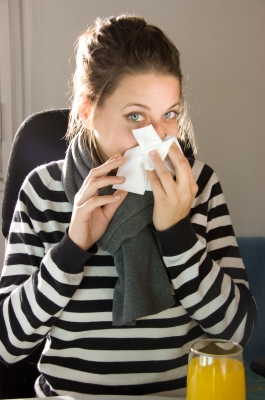 Closets can get smelly for many reasons, including dirty clothes, shoes, pests, mold and more.  While you may do a sizable amount of work to prevent these malodorous invasions, if it happens, you have to address it.  So, keeping this in mind, let's discuss the different possible causes and solutions for closet odors.
General Stuffiness – if you leave a lot of the clothes or items in your closet unattended for an extended period of time, don't be surprised if it starts to smell a bit stuffy.  Thankfully this is a fairly simple fix.  Just a quick clean and some general reorganizing should do the trick, though you can use scented air fresheners to get the closet smelling fresh again.
Smoke – If you or someone you share the closet with smokes, it's going to get stuck in your clothes and your closet.  Get rid of that smell by airing everything out and then use a white vinegar solution to wipe down the shelves, walls and floors of your closet.
Pests – First and most obvious step – get rid of your pest problem.  To take care of the smell, just wipe down the closet with a strong scented cleaner like Pine Sol.  Do this regularly to keep pests away (they hate the smell).
Mold – If you find evidence of mold in your closet, you'll have to use a mixture of hot water and bleach.  Spray the mixture (2 caps of bleach + hot water) directly on stains then let it sit.  They should disappear momentarily, along with the odor.
If you find mold or mildew in your closet, that may be evidence of a leaky pipe in your walls, since both these types of fungi are typically caused by unchecked moisture.  Check your walls for leaks and have a plumber address the problem if you find anything.
We've only covered a few good ways to air out a smelly closet.  Do you know of any more?
Photo Credit: Jeroen van Oostrom