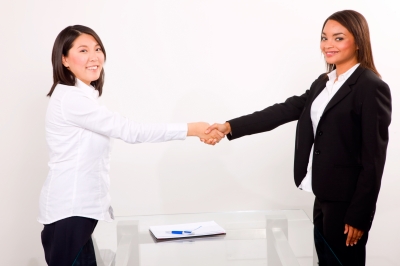 We've all been there.  Cleaning out the closet, promising yourself that you'll finally get rid of everything this time, but before you know it, you've got three piles labeled Definitely Keep, Probably Keep, Certainly Keep and a few socks that you don't mind throwing away.
It's ok.  We all form sentimental bonds to our possessions and the memories we attach to them.  Plus, let's be honest, sometimes you're not the best judge of what looks great on you.
That's why next time you clean out your closet, you might want to consider bringing a friend along to help with the decluttering process.  Your friend doesn't have to get too involved, but having a second opinion will certainly help you determine what really needs to stay and what can go.  Their honesty can help you be honest with yourself, and you'll quickly realize that you probably don't need most of those clothes from high school that you're hoping will come back in style again.
As the saying goes, "two heads are better than one."  An objective observer can be a valuable addition to the decluttering process and can certainly help you declutter and create a more efficient closet space.
Photo Credit: Ambro