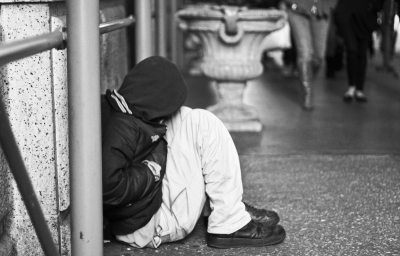 With temperatures rising over 60 degrees in the Northeast already, spring isn't just on its way; it's here!  With the spring season in full swing, it's time for everyone's least favorite part of an otherwise happy season: spring cleaning.  But this year, when you're pulling out old clothes that don't fit and last year's worn out sneakers, don't just toss them in the garbage – donate them to someone who might really need them.
According to Every Monday Matters, a social action campaign dedicated to a variety of social issues, every year nearly 20 billion pounds of clothing and textiles are thrown away.  That's an average of 68 pounds per person.  Meanwhile, as these clothes fill dumpsters, nearly 36.2 million people in the United States live in poverty, and, on average, nearly 3 million people go without any permanent home or shelter.  Moreover, nearly half of all homeless women and children are victims of domestic violence who have fled their homes with few possessions other than the clothes on their backs.
This spring, please take a moment to contact your local shelter or organization and find out how you can help.  Your discarded clothing could serve as a child's new school outfit or help a struggling single mother dress properly for a job interview.  You may not want or need the old clothes in your closet, but without a doubt, millions of other people do.
Photo Credit: Maggie Smith