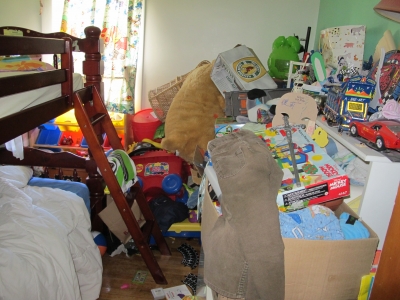 Good home organization is one of those habits that must be practiced regularly otherwise it progressively declines to near unmanageable levels of awful.  And home storage can get bad.  Sometimes, it gets so bad, that the only thing you can really do is start over.
It's ok.  It happens.  People fall into slumps all the time.  It's just that sometimes you have to know whether it's worth it to clean up or just start all over.
One of the main reasons homes fall into a state of disarray is a lack of efficient organization systems.  Having a system that makes storage difficult or inconvenient will not just fail, but fail hard, since nothing will be properly organized and chances are you won't actually take the extra, inconvenient time to organize.
If that's the case, it's time to start over.  Regardless of what you need to do to start over, make sure that this time, you've at least got the right equipment.  Check out Contempo Closet's line of custom wardrobe products to find the piece that can help you get organized and stay organized with efficient home storage equipment and practices.
Photo Credit: Bill Longshaw