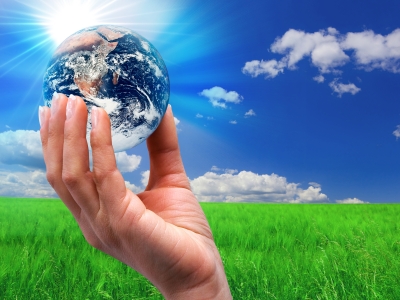 Last Sunday was Earth Day.  April 27 is Arbor Day.  April is Earth Month.  Is anyone else noticing a theme here?  It seems like now might be a good time to discuss green cleaning tips for around the house.
Plenty of traditional cleaners have ammonia or other chemicals in them that are harmful to the air we breathe.  Try some green cleaning methods around the house, instead.
To clean glass windows or mirrors, use rubbing alcohol, witch hazel or four tablespoons of lemon juice mixed with a half-gallon of water instead of an ammonia based window cleaner.
Next time you need to shine up your wooden furniture, instead of using a petroleum-based furniture polish, mix two parts olive oil with one part lemon juice and apply with just a soft cloth.  Your furniture will start to shine and smell nice, too.  (Polishing is not recommended for Contempo products).
To polish doorknobs or handles, try to avoid a conventional metal polish, since those usually contain ammonia.   Instead, make a paste of equal parts salt, vinegar, and flour and apply it to copper or brass items.  Cover the entire surface, let it dry and then wipe off the paste with a clean cloth for an eco-friendly brass polish.
Or try using a lemon.  Just slice the lemon in half, dip it in salt and rub on the item.  Afterwards, rinse and dry.
Do you know of any other green cleaning tips?  Leave a comment and let us know.
Photo Credit: Danilo Rizzuti