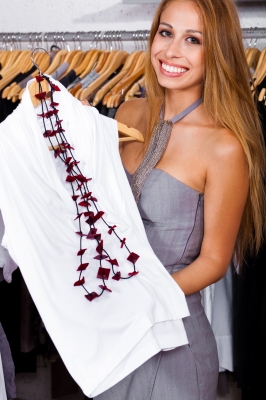 One of the easiest ways to lose your organization motivation is to let your closet reach a state where you don't like looking at it.  Keep your closet looking good and make sure it's something you can be proud of.
To keep your closet looking good though, you can't just keep it clean and organized – unless that's all it takes for you to feel proud of it.
Make your closet something you like looking at every morning.  Keep your favorite clothes and outfits in the front.  Place valuable jewelry or accessories in a place where you can easily see them.  You don't buy things you don't like, so make sure that what you love is represented by your closet.
Fill your closet with things you love and you'll be more motivated to keep it clean.  Keep your favorite wardrobe items at the front and you'll never let it fall into a state of disorganization.
Photo Credit: Photostock